Disgraced celebrity publicist Max Clifford has died in hospital, aged 74, after collapsing in prison.
Clifford collapsed in his cell at Littlehey Prison in Cambridgeshire on Thursday and again on Friday, his daughter said. He was taken to hospital where he suffered a cardiac arrest.
He had been serving an eight-year sentence for historical sex offences.
The Ministry of Justice said as with all deaths in custody, there would an investigation by the ombudsman.
A spokeswoman added: "Our condolences are with Mr Clifford's family at this difficult time."
His daughter Louise, 46, had told the Mail on Sunday that Clifford first collapsed in his cell on Thursday when he was trying to clean it, adding: "It was just too much."
She said he collapsed again the next day and was unconscious for several minutes, and after seeing a nurse was transferred to a local hospital where he suffered a cardiac arrest on Friday.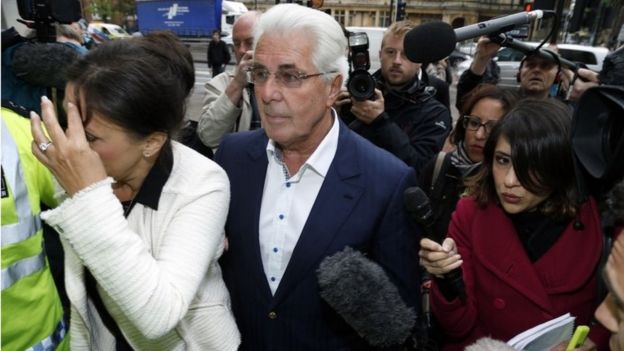 The Ministry of Justice confirmed Clifford died in hospital on 10 December.
In May 2014, Clifford was jailed after being convicted of a eight historical indecent assaults on women and young girls under Operation Yewtree – the Met Police investigation set up in the wake of the Jimmy Savile scandal.
During this trial, evidence was heard about Clifford's manipulative behaviour, including how he promised to boost the careers of aspiring models and actresses in return for sexual favours.
After his convictions, he continued to protest his innocence.
The Court of Appeal was due to hear his case appealing against his sentence in the New Year.
Clifford's lawyer, John Szepietowski, said his death meant there were a number of unresolved legal issues.
He said he Clifford was suing News International and Mirror Group Newspapers for allegedly hacking his phone.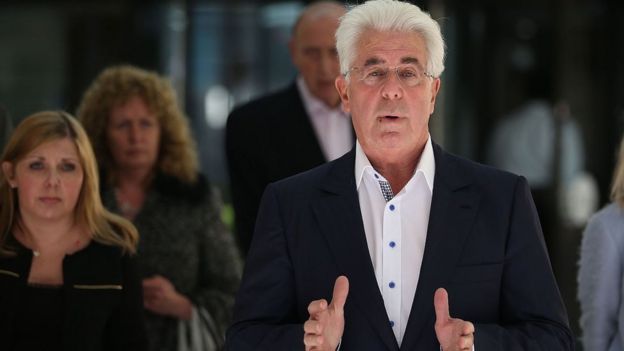 The lawyer also said Clifford was being sued by a number of women who claimed he had sexually assaulted them.
Mr Szepietowski said his legal team would meet in the coming days to decide whether Clifford's criminal appeal case should continue.
He said Clifford had been receiving legal aid for the appeal, after being declared bankrupt earlier this year and having to sell his Surrey home to pay his debts.
During his long career as a publicist, Clifford, who started his own company at 27, looked after press and publicity for a mixed range of clients such as Marlon Brando, Marvin Gaye, Muhammad Ali and Jade Goody.
He had helped to launch the career of The Beatles by sending press releases about their debut single, Love Me Do, when record company bosses were unsure about the group's potential.
High-profile clients came to him because of his connections in the tabloid press – while journalists turned to Clifford to provide stories.
However, after 50 years in the showbiz industry allegations against him began to emerge.
In a Facebook post following the announcement that Clifford had died, former X Factor winner Steve Brookstein, claimed he had "orchestrated a media hate campaign" against him.  http://www.bbc.co.uk/news/uk-42300593