#Cybercrime Interesting article and we know the hidden motives for @Shatter_Boys_UK on line attack, mentions here in article: There will always be distracters that will want to bring you down, particularly if there is jealousy or other unkind motives.
JESUS CHRIST WE SUPPORTED YOU NO ONE IS JEALOUS BUT WHY HAVE 5 PEOPLE COME TO WILDCAT ACCUSING  YOU OF BULLYING WHERE IS THE MONEY WHY WONT YOU GO ON UK COL?
 NOW HERE IS THERE MOAN ON LIE ALL THE MAKING OF A WELL ORCHESTRATED  GATE KEEPER
Media coverage and false reporting by David Scott of UKcolumn.org
UPDATE CONTINUED ONLINE ABUSE AND CYBER CRIME 
The online abuse is on day 13 now and even though they have been so evil as to attack a child's  website we have not retaliated.  They have  unfortunately now  made a direct attempt to discredit the petition.  They are calling Jayne a  liar and getting one of their accomplishes to say she has been a victim and then bringing the petition into the argument.  Someone acting under the name of flissyfliss (who Jayne supported and showed nothing but kindness too, which can be proved on her  tweets to this person) states 'no more nasty comments' yet she is calling people liars and making parts of private messages public and twisting what has been said.  If someone genuinely did not want trouble nor nasty comments they would not be encouraging the online abuse.  Again we have been forced to react because as upsetting as it has been with all the vile untruths that have been said about us we have held our heads high but when they are now targeting the petition that would effect thousands of victims we have no choice but to act.  Change.org have been made aware.  We are not the first group that have been the subject of vicious attacks by online abusers  trying to bring victim support groups down and getting genuine victims and survivors to turn against each other and we will not be the last.  Genuine victims/survivors  need to stick together and empower each other.  We would like to thank all the decent people, charity's, support groups and business's which have supported us through this upsetting time and  given us words of encouragement.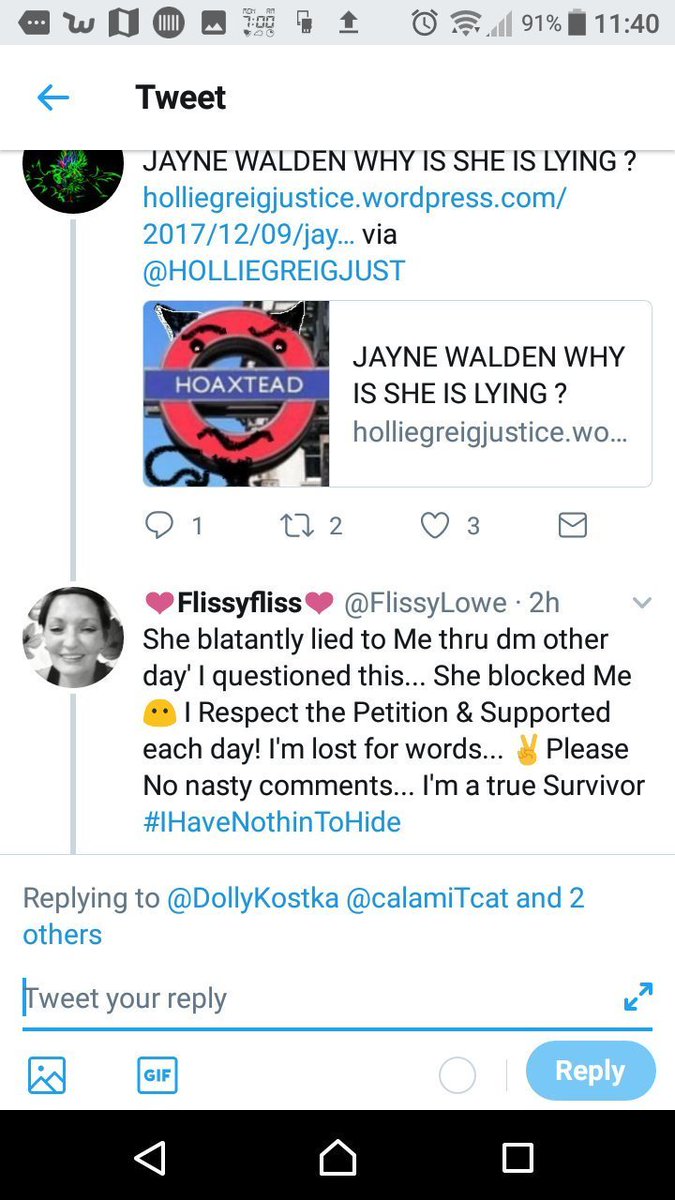 Please read the link regarding unsubstantiated false allegations from David Scott of UKcolumn.org damaging support groups for victims of abuse
http://outlawjimmy.com/uk/shatterproof/#comment-38190
Please watch the video of Danny that he had to make as unfortunately he has been the subject of trolls and false reporting by David Scott of UKcolumn.org
Unfortunately a very poor quality independent news page has been trying to discredit Danny called UKColumn ukcolumn.org is run by a man called David Scott.  They have lied about Danny and said some very nasty false allegations.  They have insulted and made fun of his disability of Dyslexia and tried their utmost to discredit ShatterBoys and try and close it down as victim support.  They claim Danny has committed insurance fraud and it is actually just somebody with the same name as Danny and nothing to do with him,  their claims are total lies and outrageous.  Unfortunately this has opened up Danny to be the subject of trolls who have incredibly spent days putting vile and nasty videos together to hurt him.  The links are attached the worst culprits are WildCat @calamiTcat and Raymond Charles @notaclueray67  the website Holliegreig justice are fuelling the fire as well (Links attached)  We have begged UKColumn and David Scott @Albion_Rover to remove the videos because not only are they lies but I have told them it is damaging for victims and Danny and many rely on his support including children but they have refused, it has left us no option but to seek legal advice.  It's awful when people like this try and damage the good people and we regret having to put this on the website but as the harassment and stalking from these people has now reached a level of danger it left us no option but to tell people the truth.  Unfortunately with trolls it has been scientifically proven keeping quiet and ignoring them does not make them go away or stop.  Thank You.
https://spidercatweb.blog/ this is the page of Wildcat @CalamiTcat
https://holliegreigjustice.wordpress.com/2017/11/28/wildcat-daniel-whatshisname/
—————————————————————————————————————————————–
Please take a look at our Danny talking to Billy at Rochdale today Thank You
https://www.pscp.tv/Shatter_Boys_UK/1ynKOomkevEKR?t=0
————————————————————————————————————————————–
Fantastic result for one of our survivors, Craven District Council beaten at Tribunal due to determination, not being bullied and sticking to the law by one defiant mum.  Proves what victims can achieve, we are not being bullied or disbelieved any more.  Well done to the Sunday Mirror and The Sunday people for covering this very important story for victims of child sexual abuse and domestic violence.  There is more to this story which we cannot disclose yet as there are on going legal proceedings but what this family have been through is a living hell and it will all come out in the end.
—————————————————————————————————————————————-
We are in UNILAD!!!!!!!!!!!!!!!!!!!!!!
https://www.unilad.co.uk/featured/male-victims-of-child-sexual-abuse-tell-their-heartbreaking-stories/
——————————————————————————————————————————
Our Danny speaking tonight on Granada TV 29th June
http://www.itv.com/news/granada/update/2017-06-29/watch-project-giving-victims-of-child-abuse-a-voice/
https://www.facebook.com/hashtag/breakingthesilence?source=feed_text&story_id=10211916157166925&pnref=story
————————————————————————————————————————————-
What a super lady our Ambassador is; Jenny Powell, she has travelled all the way from London to support our event, our 2 local MP's could not be bothered even though they clearly live within a few miles of the venue.  Thank goodness for people like Jenny raising awareness.
Our new Ambassador Sarah Rowbotham who will be working alongside Jenny she gave a very powerful and passionate speech at our event on the 24th June in Morecambe.  Thanks so much for coming aboard Sarah, you are an invaluable member of the team.
Thanks you so much to That's Lancashire for the coverage of Shatterboys, including an interview from former footballer and survivor David Lean.  Matilda and Jaxon also feature in the video.
Thanks so much to Morecambe Visitor for this excellent piece of coverage of our next event.
http://www.thevisitor.co.uk/news/shatterboys-awareness-day-in-the-city-1-8596687
This is fantastic promotion from Jenny Powell who is talking about our event on the 24th June at Morecambe
We have had some superb media coverage and support.  We are extremely lucky to have Itv's Jenny Powell as our Ambassador.
But someone who could even give our gorgeous Ambassador Jenny a run for her money on the promotional prowess stakes, is our promotional pony Hammy, seen here getting fit for his promotional drives!
We recently had a brilliant write up in the Lancaster Guardian Thanks to star reporter Gayle Rouncivell.
http://www.lancasterguardian.co.uk/news/new-lancaster-and-morecambe-support-group-aims-to-help-young-male-sex-abuse-victims-1-8558717
————————————————————————————————————————————
23rd May 2016 and it's great to be getting some National coverage on ITV.
http://www.itv.com/news/granada/2016-05-23/sexual-abuse-victims-form-support-group-to-help-others/
————————————————————————————————————————————-