This councillor in Aberdeen offered support to Robert Green, arranged to meet him on evening of 12 Feb 2012 but RG was arrested that morning. He was cited as a prosecution witness but failed to attend court. What is his position on #HollieGreig?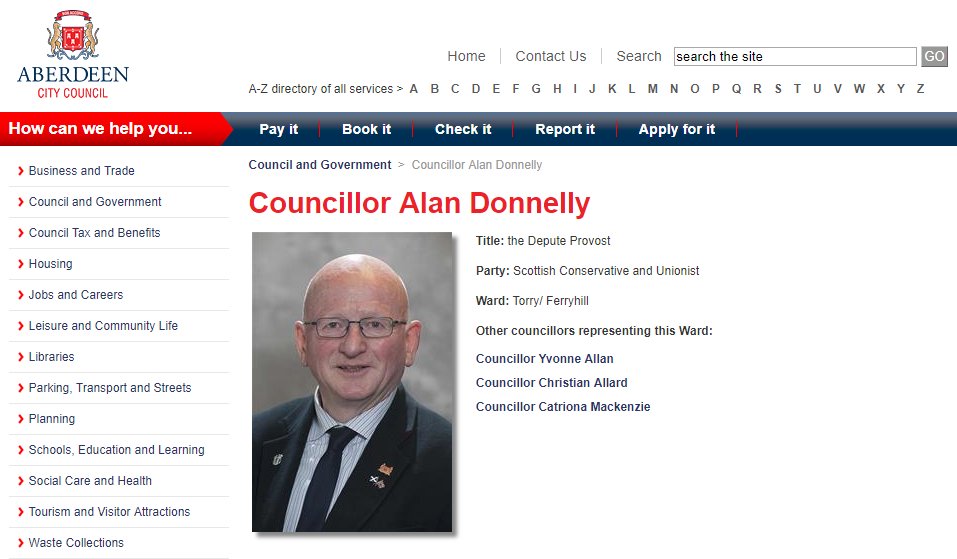 If true, I wonder if Conservative Councillor Alan Donnelly is one of those. He was recently elected Deputy Lord Provost.
It was Donnelly who pretended to support me and arranged to meet me on the evening of 12th February 2012, I was of course arrested that morning.
Donnelly was cited as a prosecution witness against me at my trial, but for some undisclosed reason, did not turn up in court.
Robert
In addition  he is friends with SYLVIA MAJOR