'Culture of denial' leaving UK children at risk of serious abuse
Deputy children's commissioner Sue Berelowitz says, despite Rotherham and gang violence cases elsewhere, police and authorities are practising 'wilful blindness'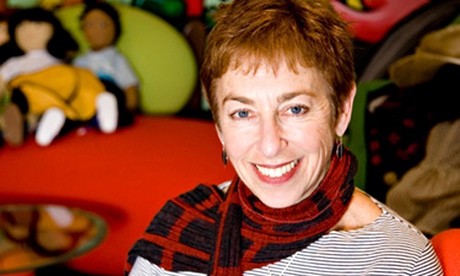 Children
are at risk of serious abuse across England because of a culture of "wilful blindness" about the scale and prevalence of sexual exploitation across swaths of
local government
and in
police
forces, the deputy children's commissioner warns.
In a highly critical interview given in the aftermath of the
Rotherham
abuse inquiry, which concluded that hundreds of children may have been abused there over a 16-year period, Sue Berelowitz said she had been "aghast" at the examples of obvious errors and poor practice she found.
Berelowitz told the Guardian she had discovered that police and council officers were in some cases still either looking the other way, not asking questions or claiming abuse was confined to a certain ethnic group – such as Asian men – or a particular social class.
Berelowitz is the author of a detailed report into child sexual exploitation in
gangs
and groups last year following a series of high-profile cases in towns such as Rochdale and Oxford as well as Rotherham.
On a recent field visit to a police force, Berelowitz was surprised to learn that the officers' top search on their internal computer profiling system was "Asian male". When she asked what would happen if the perpetrators were not Asian, the officer in charge replied that the force was "not looking for those". "I was astonished. I said: 'I think you better start looking.'"
She said that in other cases a culture of blaming the victims remained prevalent: "I had another case when I met the chair of the safeguarding board of a large city [meant to co-ordinate the protection of children from abuse or neglect]. When I mentioned cases of child sex exploitation, he said: 'Oh yeah, those two girls are prostitutes always walking up and down this street.' I won't mention the city as you'd be aghast to learn who it was."
Berelowitz said she was shocked to discover that although "there had been progress" by authorities in the aftermath of the grisly series of gang-rape and trafficking scandals, "there are still instances of not looking, of wilful blindness. We have to be careful none of us is in denial about the terrible reality of what happened in places like Rochdale and Rotherham."
Because the subject matter is uncomfortable and scrutiny damaging, Berelowitz added that there was a "culture of denial" that had been exposed by Prof Alexis Jay's inquiry into the handling of child abuse in Rotherham. It found at least 1,400 children were sexually exploited by predominantly Asian criminal gangs between 1997 and 2013.
A day after the Jay report was published, South Yorkshire's police and crime commissioner Shaun Wright, a former Labour councillor who was cabinet member for children and youth services on Rotherham council between 2005 and 2010, came under intense pressure to resign his post.
On Wednesday night, after the Labour threatened to suspend him, he resigned from the party but insisted he remained committed to his police role. He said: "I was elected to deliver the people's policing and crime priorities in South Yorkshire, and I intend to see that duty through."
Theresa May, the home secretary, and Wright's party, Labour, both said he should go. Wright's former colleague and council leader, Roger Stone, resigned following publication of the Jay report.
Berelowitz's comments, however, are intended to broaden the issue beyond Rotherham and similar cases of abuse. She cautioned that despite the emphasis placed on the fact that most of the victims in the northern towns were poor and white, while the perpetrators were Asian, she said that the issue affected "all communities, all races".
"Usually people say to me that it was an issue of Asian males and white girls. When we dug deeper we found Afro-Caribbean girls and sometimes boys as victims, or Roma perpetrators. There's a culture of wilful denial to the reality out there. It's white people, it's Asians. Parts of every community are involved."
Most troubling was the rise of peer-to-peer sexual abuse and exploitation, where both victims and perpetrators are minors. She said that in another extremely disturbing case, police officers had caught a gang of 14- and 15-year-olds who had gang-raped an 11-year-old over a number of days. "The police caught the offenders and charged them not with rape, but with drugs offences. I told them that the message was 'don't do drugs but rape is fine'. The force is now working to bring the case back."
She also warned that the rise of technology had enabled children to be seduced and controlled more easily than before, with young girls texted threats to "murder their mother, whom a gang leader has just seen pull up in a new car, if they talk about an attack" or blackmailed with an incriminating video taken on a mobile of their own rape, filmed to ensure their silence.
There was also a gap in the research explaining what led apparently otherwise normal men to commit rape and torture on often vulnerable girls, Berelowitz said.
"Most of the research into adult males who sexually abuse children in paedophilic mode has been on white males serving long sentences in prison. There's no research into the particular model of Rotherham or Oxford or Sheffield.
"My own personal hypothesis is that they live in a patriarchal environment and are likely to have grown up with a fair amount of domestic violence."
The scale of abuse, too, was alarming. The office of the Children's Commissioner estimated that 16,500 children are at risk from abuse from criminal gangs. In London there are about 3,500 street-gang members, Berelowitz's most recent work says, adding that estimates that one in 20 of the population had suffered intra-familial abuse "are far too low". "In London alone there are about 3,500 young people aged between 13 and 25 involved in street gangs. There is a level of extraordinary violence involved. Now any girl living in a neighbourhood is at risk. I'd say there was more than one girl for every gang member at risk," she said.
Reinforcing the point that the problem is not easily categorised, aA report from University College London and Barnardo's reveals that the number of boys affected by child sexual exploitation may be much higher than previously thought. The report – which looked at 9,042 children affected by childhood sexual exploitation and supported by Barnardo's since 2008 – reveals that 2,986, or one in three, were male.
Society, said Berelowitz, was only just coming to terms with the disturbing nature of the problem and the scale of the abuse. "I think we are facing a public health problem here. We need to mount a public information campaign like that done about seatbelts and get money for therapy. We cannot arrest our way out of this problem."