ochdale care homes lose £600,000 libel bid over child grooming comments
A high court judge has thrown out a libel claim brought by two children's care home providers against the leader of Rochdale council, who said children exposed to sexual exploitation in the borough had been failed by their guardians. Hatty Collier reports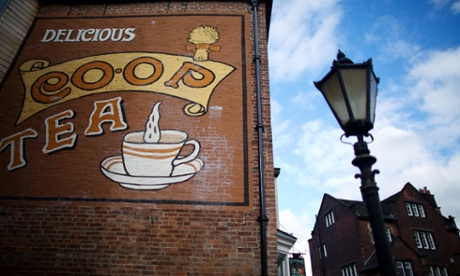 A high court judge has thrown out a £600,000 libel claim brought by two children's care home providers against a council boss over remarks he made after the
Rochdale grooming case
.
Colin Lambert, leader of Rochdale Borough Council, received a high court writ over comments he made during a meeting in May 2012, after nine men were convicted at Liverpool Crown Court of sexual abusing more than 40 girls.
Meadows Care Limited and Pathfinders Childcare Limited, who each have children's residential homes in the borough, said Lambert's remarks damaged their reputation and caused them to suffer a substantial loss of business.
Lambert did not name either company but they claimed the "innuendo" of his words accused them of being "directly culpable for failing to look after children in their care".
The claimants' lawyers argued that his statement was understood by those present at the meeting to mean their care homes were "dangerous, unsafe and damaging to both vulnerable children in their case and society and therefore no children should be placed with them and they should not be allowed to operate".
In a decision handed down by Mr Justice Bean in London on Wednesday morning, the court ruled Lambert's comment that children are not properly protected were directed at "legislative and systemic defects" rather than the individual care homes.
He ruled that Lambert's remarks were an expression of opinion and did not allege culpable behaviour or negligence on the part of the claimants or their staff.
Meadows Care sought more than £370,000 worth of damages, and Pathfinders Childcare almost £300,000 but they now face a substantial bill for the council's and their own legal costs.
Meadows Care Limited is the largest private sector firm of children's care homes in Rochdale. Pathfinders Childcare Limited is a smaller provider with two residential homes in Rochdale and three elsewhere in Northwest England.
Speaking following the judgment, Lambert said: "As I have made clear throughout, I never intended my criticisms to be taken as reflecting on the individual care homes. I regret that this defamation claim was brought, but once it had been the council was determined to fight it. On the basis of the decision of the high court today, it was right to do so.
"My reputation and the reputation of the council has been under scrutiny with this claim. It is important that Council leaders who need to speak out about these matters can do so without the fear of legal proceedings."
Sign up for the Guardian Today
Our editors' picks for the day's top news and commentary delivered to your inbox each morning.