Madeleine McCann's father describes the 'terror' of her disappearance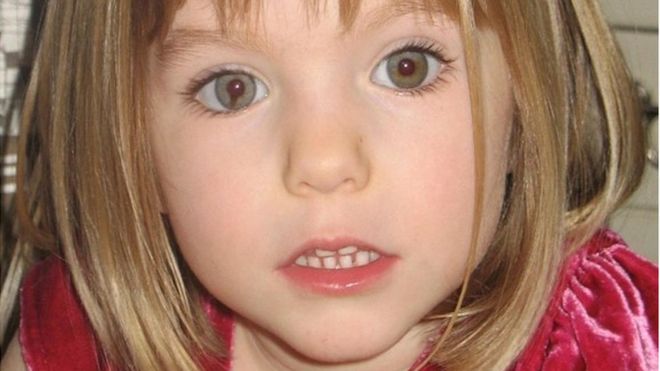 Madeleine McCann's father has described the "terror" and "disbelief" at first realising his daughter was missing.
Madeleine, then aged three, disappeared from a holiday apartment in Praia da Luz, Portugal, in 2007, sparking a worldwide search for her whereabouts.
Gerry McCann said he had not thought about "those moments" for a long time because they were too "painful".
Mr McCann was speaking to BBC Radio 4 for a programme about the relationship between fathers and daughters.
He said that he was sure immediately that his daughter had been abducted.
After being told by his wife Kate that their daughter was missing, Mr McCann said "automation kicked in" and he began searching the apartment.
"We started searching more widely really quickly and then very quickly raised the alarm," he said.
"You're in this quiet little holiday resort – that seemed idyllic – out of season and I certainly didn't speak Portuguese so I asked [our friend] Matt to go to reception and ask them to call the police."
Mr McCann said he remembered him and his wife being back in the bedroom "completely distraught", adding their reaction was "almost feral".
"I couldn't get the darkest thoughts out of our minds, that somebody had taken her and abused her," he continued.
"I felt that every moment that we couldn't find her was worse.
"I remember being slumped on the floor and starting to call some of my family members and just saying: 'Pray for her.'"
'It's so cold'
Mr McCann, from Rothley, Leicestershire, added that some parts of that night 11 years ago are "blurred", but he remembers waiting "forever" for the police to arrive.
"It just felt terrible. We went then to another apartment, by which time it was three or four in the morning and Kate was saying, 'I want to go back out and search.'
"I was saying: 'Just wait until it gets light,' and Kate kept saying: 'It's so cold.'"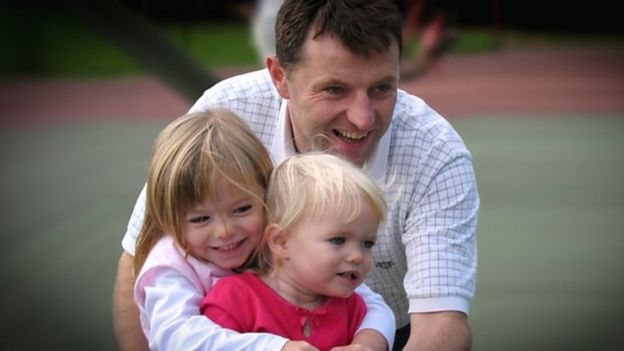 The Metropolitan Police inquiry into the disappearance – known as Operation Grange – has been ongoing since 2011.
Four people were identified as suspects in 2013, but no further action was taken after they were interviewed by Portuguese officers and the Met Police, who visited the holiday resort in 2014.
The Home Office said last week it is currently considering a police request for an extra six months' funding for Operation Grange.

Thursday 3 May 2007: Timeline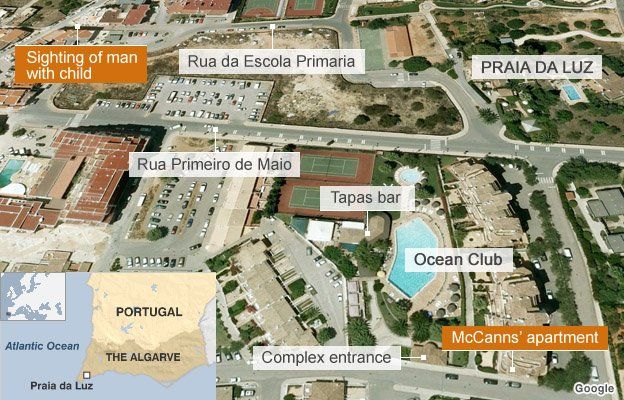 20:30 Kate and Gerry McCann leave their apartment to have dinner at a Tapas bar
21:05 Gerry McCann checks on Madeleine and her siblings
22:00 A man is seen carrying a child wearing pyjamas heading towards the ocean (E-fit images of the suspect were released as part of a 2013 Crimewatch appeal)
22:00 Kate McCann raises the alarm that Madeleine has gone missing