MP granddad Geoffrey Dickens tried to 'reveal child abuse'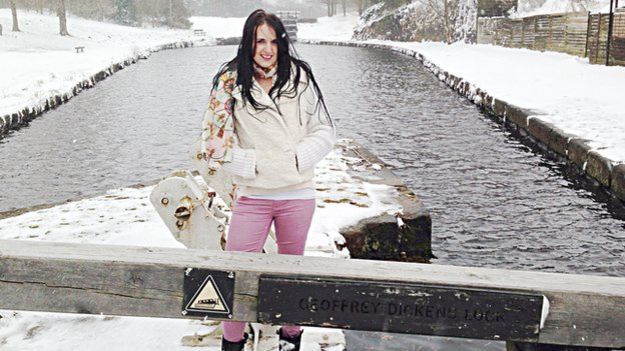 To people who've been following the story, he's the MP who gathered evidence about a powerful group of paedophiles in the 1980s.
To 26-year-old Louise Dickens, he's granddad.
Geoffrey Dickens has been in the headlines after it emerged the dossier he handed to the then-Home Secretary Leon Brittan has since disappeared.
Before his death Mr Dickens told family it contained "explosive" claims about public figures involved in child abuse.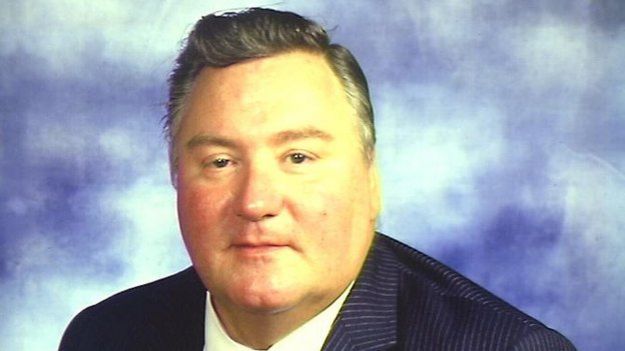 Louise Dickens has spoken exclusively to Newsbeat.
"My granddad was very brave to do this," he said. "He was the lone voice at that point.
"Times then compared to now were completely different.
"Unfortunately for my darling granddad, it has taken 30 years for people to realise he was onto something.
"He got brushed off, silenced, just because he was trying to protect children, which is what everybody should naturally want to do."
This week the government announced two separate reviews into child abuse claims.
One is looking at how the Home Office investigated allegations after it emerged 114 files were missing or destroyed.
The other is more wide-ranging, covering government, the NHS and the BBC.
Louise was seven when her grandfather died in 1995.
She only found out about his dossier 18 months ago and doesn't know details of what it contained.
"It probably really frustrated him that nobody took him seriously," he said. "But to me, it makes me so proud of him."
Leon Brittan has said he passed the files onto relevant officials and told prosecutors.
Louise says it "appears" there was a cover-up somewhere along the line, but has been given hope by the government's promise to investigate.
"I do hope that things happen but I'm terribly cynical," she said. "I desperately want the truth to come out, for someone to reappear with these dossiers and make them public, because it was my granddad's work.
"I'm thrilled something's happening, that it's in the press, that people are becoming more aware, but I am still cynical."
Louise says she hopes the recent headlines will lead to more protection for children in future, and backs calls from the NSPCC that it be made illegal not to report concerns of abuse.