Teesside judge far too soft on domestic abusers, say three police commissioners
Crime commissioners call for investigation into judge who, they claim, hands out lenient sentences to men who assault their partners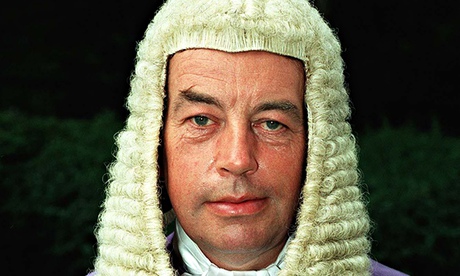 Three police and crime commissioners have taken the unprecedented step of calling for a leading judge to be investigated for misconduct on the grounds that he has "wholly disregarded sentencing guidelines on domestic abuse". As a result of this, they claim, he has "failed to deliver justice for the public".
The extraordinary intervention by the commissioners will put them on a collision course with the judiciary.
Their incendiary claims have been taken up by victim support campaigners, who say that the sentencing of domestic abusers is a postcode lottery, with judges in certain parts of the country extremely soft on men who assault their partners.
The three commissioners initially complained about Moorhouse's decision not to award a custodial sentence to a violent abuser. Anthony Bruce was given a 12-month suspended sentence after biting and throttling his wife, before holding a knife to her throat and shooting her in the foot with a pellet gun.
Shortly after the sentence was handed down, Bruce bragged on Facebook: "The cunt didn't win, I'm free."
But the JCIO refused to examine the commissioners' complaint about the sentence on the grounds that there was no evidence of misconduct.
Now the three commissioners have dramatically upped the ante, providing examples of Moorhouse's sentencing history that they say raise "an issue of misconduct through neglect of duty".
The dossier they have assembled includes the case of Ryan Phillips, who attacked a woman he knew after she grabbed him by the arm. Phillips punched and kicked the woman, causing her significant blood loss and a brief loss of consciousness.
At the end of the trial, Moorhouse commented that "anyone who uses their feet deserves to go to prison – it is a serious matter". But instead he gave Phillips a six-month jail sentence suspended for 12 months after the jury found him guilty of assault occasioning actual bodily harm, a charge he had denied.
Another case is that of Michael Brown, who erupted in a drunken rage following a reconciliation meeting with the mother of his children, Cerie Daniel. Brown grabbed Daniel and punched and kicked her. He also assaulted her two friends. Moorhouse gave Brown a three-month sentence, suspended for a year, after he admitted three charges of assault. Daniel said that she was devastated by the verdict.
After leaving court, Brown crowed, "I haven't even got community service, or anything" and reportedly danced an "Irish jig" with his friends.
In another case, Martin Clarkson attacked his former wife, Sarah Dowse, in the street, using a pocket knife to repeatedly stab her in the head. Dowse also suffered a fractured cheekbone in the attack. Following the attack, Clarkson went to the home of another former wife and boasted that he had given Dowse's face "a good kicking." Moorhouse gave him a 15-month suspended sentence after he admitted inflicting grievous bodily harm.
Anthony James bombarded his estranged wife with text messages and was given a police caution for harassment. Soon after receiving the caution, he rammed her car with his own. James, who had previously been convicted of assaulting a different former partner, was given a six-month prison sentence, suspended for two years, and ordered to carry out 100 hours of unpaid community work.
The three commissioners say in their new letter that domestic abuse "is endemic in our communities, regionally and nationally". They claim that there are as many as 100,000 cases of domestic violence a year in their three regions and that Moorhouse's actions are a form of discrimination because they undervalue the impact of domestic violence on women.
"The duty to consider disciplinary action is all the sharper because the judge, being aware that there is no appeal to correct any sentence he imposed, had a particularly acute duty to adhere to law and practice," the three write. "This is not an appeal against this sentence, none being available from any forum. It is a complaint about this judge."
Criminal justice experts said the cases highlighted the need for the law to consider the context of domestic violence. Harry Fletcher, who is spearheading a campaign to introduce tougher laws on domestic abuse, said: "The experiences of these women in the north-east are not uncommon and underline the need for coercive control to become an offence."
This would mean judges examining the totality of an offender's behaviour to determine whether there was a pattern of abuse.
"The sentencing of domestic violence cases is a postcode lottery," Fletcher added. "There needs to be redress for victims if sentencers in domestic abuse cases fail to adhere to guidelines. Elfyn Llwyd MP will be tabling amendments to the serious crime bill before Christmas to make domestic violence an offence. He will have all-party support."
A spokesman for the Judicial Conduct Investigations Office said: "The JCIO has replied to the three PCC's letter, giving the reasons why it is unable under its terms of reference to investigate complaints about sentencing."