Gardaí receive names of more than 30 alleged IRA abusers
Monday 24 November 2014 22.59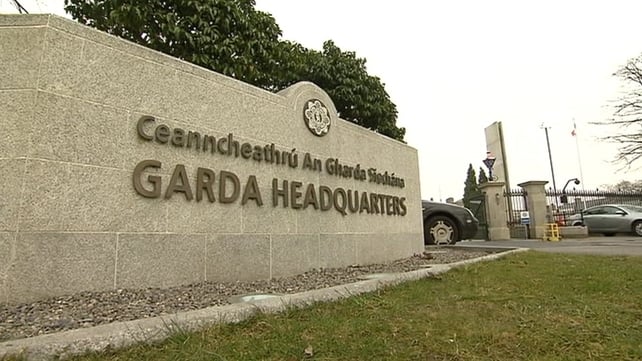 Gardaí are investigating reports that more than 30 alleged IRA sex offenders may be living south of the border.
The investigation is being led by the Garda's Domestic Violence and Sexual Assault Unit, a national unit which is co-ordinating and examining all the reports from all parts of the country.
The unit has also passed on the names to Tusla, the Child and Family Agency, which said it is working closely with the gardaí as they continue their inquiries.
Tusla said it has also contacted services in Northern Ireland and is liaising with them to ensure that the agency has all information necessary for the protection of children.
Gardaí have received the names of alleged IRA abusers from Máiría Cahill, Fine Gael TD Regina Doherty, and Meath Sinn Féin councillor Joe Reilly, who is a designated officer for the party.
They have also been given names anonymously in letter form, but some names have been duplicated, with the same individuals being named by different sources.
Gardaí passed on the names to Tusla because they had reasonable grounds for concern that children may be at risk and, therefore, are required to do so under the Children First guidelines for the protection of children.
Tusla is also assessing the risk these individuals may pose to children and said it will directly investigate any specific child protection complaints brought to its attention.
Garda sources say that some of the individuals named have already been investigated and files in some cases are with the Director of Public Prosecutions.
They also say others named reside north of the border or their alleged offences may have taken place outside the jurisdiction.
Minister for Justice Frances Fitzgerald today confirmed that the Government is considering the establishment of a cross-border inquiry into allegations of sexual abuse by members of the IRA.
Speaking in Cork, Ms Fitzgerald said legal and other considerations would make such an inquiry difficult, but she said it was under consideration.
It is understood the proposal may be discussed at a meeting of the North South Ministerial Council on Friday week.
The minister said it would not be appropriate for her to comment on reports that Sinn Féin members had given the names of suspected republican sex abusers to gardaí.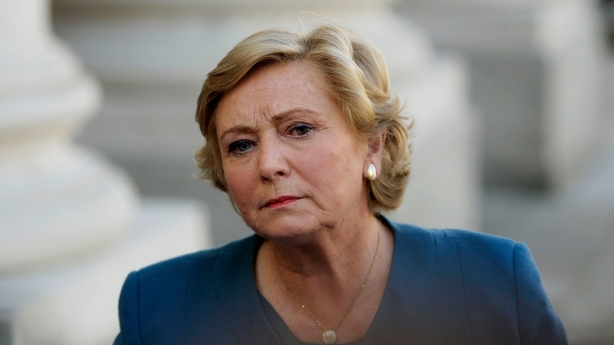 However, she said the key goal was to protect children.
She appealed to people who had information on abusers to bring that to gardaí or the PSNI.
Any information passed to gardaí would be investigated as a priority, she said.
Government sources say the difficulties of establishing a cross-border inquiry were not insurmountable, but that for any investigation to have teeth it would have to have powers to compel witnesses.
The woman at the centre of allegations against named republicans has said what the Government envisaged might take too long.
Ms Cahill suggested an inquiry along the lines of that carried out by Martin McAleese into the Magdalene Laundries, which heard witnesses in private.
The Belfast woman alleges that she was raped by a member of the IRA in 1997 when she was a teenager and later forced to face the alleged attacker in a republican-style court.
Sinn Féin suggested a cross-border inquiry when this controversy broke.
It is understood that Northern Ireland Deputy First Minister Martin McGuinness may bring proposals to the next meeting of the North South Ministerial Council.
However, Northern Ireland's Justice Minister has ruled out any cross-border inquiry into IRA sex abuse allegations until other ongoing investigations are completed.
David Ford confirmed discussions on a potential all-Ireland probe had taken place with Ms Fitzgerald.
Mr Ford said he would not "cut across" other inquiries related to the Cahill controversy.
"I have discussed with Minister Fitzgerald how a cross-border inquiry might further strengthen the already good results being achieved, but we are also conscious of investigations already under way, and don't want to cut across those," he said.
Adams received names 'through letterbox'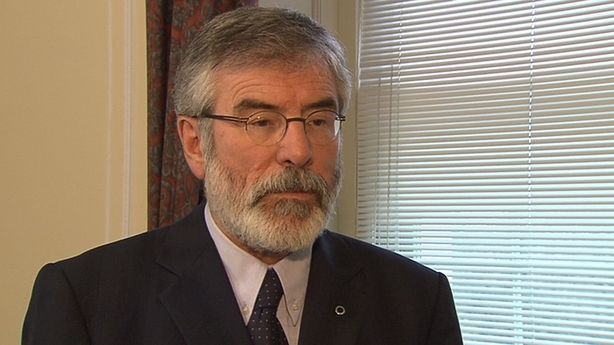 Sinn Féin leader Gerry Adams has said his party is committed to providing support and access to the justice system for all victims who suffered abuse during the conflict.
In a statement, he said: "I will continue to call on people to come forward to the authorities if they have any information regarding any incidence of child abuse.
"I will ensure that any such information received is passed on to the relevant authorities."
Mr Adams has given details of how he passed on to gardaí the names of alleged republican sex abusers who were exiled from Northern Ireland.
The Louth TD told RTÉ News he had received a list of names through his letterbox in Belfast.
Mr Adams said he then gave this information to Mr Reilly for handing over to gardaí.
He said Mr Reilly is Sinn Féin's designated person to handle such responsibilities and works according to protocols agreed with the Health Service Executive.
Mr Adams said he expects gardaí to contact him about the information and that he will co-operate fully with them.
He also said he was repeating his call to all Sinn Féin members that anyone with information about abuse should pass it on to gardaí or the PSNI.
On the question of the possible Government inquiry, Mr Adams said he would wait to see what was proposed.
He said Mr McGuinness had written to Taoiseach Enda Kenny twice in recent weeks, proposing the establishment of an all-island inquiry into the treatment of all victims of abuse during The Troubles.
He said: "I think we are all duty-bound to deal with whatever process and to co-operate with whatever process is put in place.
"But wouldn't it be a bit strange and wouldn't the Government be guilty of party politicking if they only defined it as dealing with one series of allegations."