Fort Augustus Abbey School included in Scottish Child Abuse Inquiry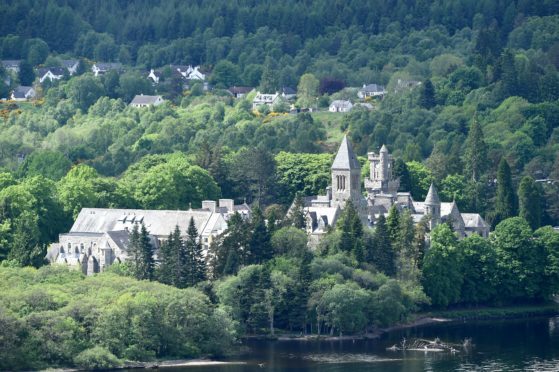 Fort Augustus Abbey School will be included in the Scottish Child Abuse Inquiry's next round of public hearings.
Boost your mobile ROI with the power of AI.
Learn more

Lady Smith, chairwoman of the inquiry, announced today that phase four of the hearings will focus on residential child care establishments run by male religious orders, beginning in the summer of 2019.
As well as Fort Augustus Abbey School, there will be a particular focus on the Order of Benedictines and their provision at Carlekemp in North Berwick, the Marist Brothers and their provision at St Joseph's College, Dumfries and also at St Columba's College in Largs and the Christian Brothers and their provision at St Ninians in Falkland, Fife
Lady Smith said: "In July this year, we completed the hearings in the second of our case studies into the provision of residential care for children in Scotland by female religious orders.
"At that time, I announced that, in 2019, we would begin a case study into the provision of such care by male religious orders.
"Investigations into establishments run by male religious orders and other preparatory work are well underway.
"We have been pleased with the response to date. We are now able to give details of the three male religious orders and their establishments we will have a particular focus on.
"Please would anyone who has any relevant information about any of these orders and schools contact the inquiry.
"It does not matter whether you have already made a report to the police or to anyone else and it does not matter whether or not you have been involved in any other investigation.
"You can still talk to us and we want to hear from you.
"I am well aware that it can be difficult and very emotional to talk about experiences in care and I want to take this opportunity to give an assurance that we have a dedicated witness support team here who will help and support anyone providing evidence to us."
Fort Augustus Abbey – which was run by an order of English monks – is at the centre of allegations of physical and sexual abuse spanning 30 years.
The Highland school closed in 1993 but allegations about the way pupils were treated emerged in 2013.
The first phase of the inquiry's hearings began on May 31, 2017 and focused on the background and context to the inquiry including the history and governance of institutions and expert evidence on the legislative and regulatory framework for children in care.