Former newspaper boss tells police of VIP paedophile cover-up claim
Ex-news editor who was issued with warning against reporting on allegedly powerful paedophile ring is interviewed by police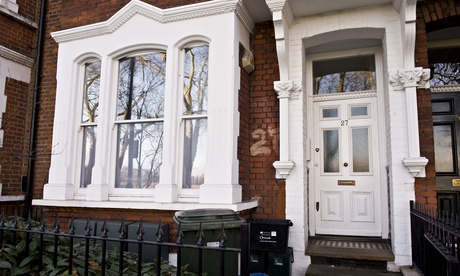 A former local newspaper executive who claims that he was issued with an official warning in the early 1980s against reporting on an allegedly powerful paedophile ring has been interviewed by police.
In a sign of growing concern that there has been a cover-up of the involvement of politicians in the sexual abuse of children, Hilton Tims, 81, was approached by officers and asked to tell all that he knows about the affair.
Last month the 
Observer
 reported Tims's claim that his newspaper, the
Surrey Comet
, had been 
issued with a D-notice
 – an official warning not to publish intelligence that might damage national security – when he sought around 1984 to report on a police investigation into 
Elm Guest House
, in Barnes, south-west London, where a group of notorious paedophiles was said to have been operating.
Officials running the D-notice system, who work closely with MI5 and MI6 and the Ministry of Defence, said they did not believe that such a notice would have been issued, but admitted that some records relating to official requests for media blackouts in the early 1980s have been destroyed.
Following the revelations, it has emerged that Tims, who was news editor of the Surrey Comet between 1980 and 1988, was interviewed by an officer working for Operation Fernbridge, the criminal investigation examining claims of sexual abuse and grooming of children by prominent men, including senior MPs, top police officers and people with links to the royal household. Tims said: "They wanted to have my story from my own lips."
He told officers that the D-notice was issued when he asked one of his reporters to look into a police investigation into a paedophile ring based at Elm Guest House which the paper understood had been "getting boys from a care home". Tims said the paper subsequently dropped its inquiries into the story.
The development follows Scotland Yard's decision last week to publicly describe claims that a Conservative MP strangled a boy of 12 as both "
credible and true
". Officers, who have appealed for witnesses to come forward, are investigating the claims of an alleged victim, known as Nick, who says he was molested from the age of seven to 16, between 1975 and 1984. He claims to have seen a Conservative MP kill a boy at an orgy in a London townhouse in around 1980, and to have witnessed a Conservative cabinet minister watch two men kill another boy in a sexual assault a year later.
Peter McKelvie, a former child protection manager whose allegations about a paedophile ring brought the issue to the attention of Tom Watson MP and the police in 2012, said it was clear that there had been a cover-up.
He said: "The good and honest police officers on the ground always wanted to take their criminal investigations into this as far as they could go. It was higher up the hierarchy where things went awry.
"It is encouraging that the police are now pursuing this. The evidence has always been there and now it is finally being examined."
Last week the home secretary Theresa May met survivors of child sexual abuse, along with McKelvie, to discuss the future of the independent inquiry that she set up in the summer. The inquiry has lost two chairs over accusations of conflicts of interest and the survivors told May that they had also lost confidence in the makeup of the rest of the panel due to examine allegations of organised institutional child abuse.
It was reported on Saturday night that May intends to scrap the panel.
She wrote to each panel member last week
 to say she is considering converting it to a statutory inquiry, or set up a fresh statutory inquiry or a royal commission, according to Exaro News which published extracts from the letter.
Lawyers for one abuse survivor had written to the home secretary to complain of a string of unsolicited communications, including an allegedly threatening email sent two days before an official meeting that both panellists and an abuse survivor were due to attend.
The victim, who is on medication for post-traumatic stress disorder, was left too anxious to attend the "listening meeting" in November.
McKelvie said: "At the meeting on Monday the home secretary was friendly and purposeful and promised a timetable for the inquiry, and hopefully the name of a new chair, by the end of January. But we were adamant that disbanding the panel as it stands is non-negotiable. The inquiry cannot be compromised from day one like this.