Police concerns over rise of 'paedophile hunters'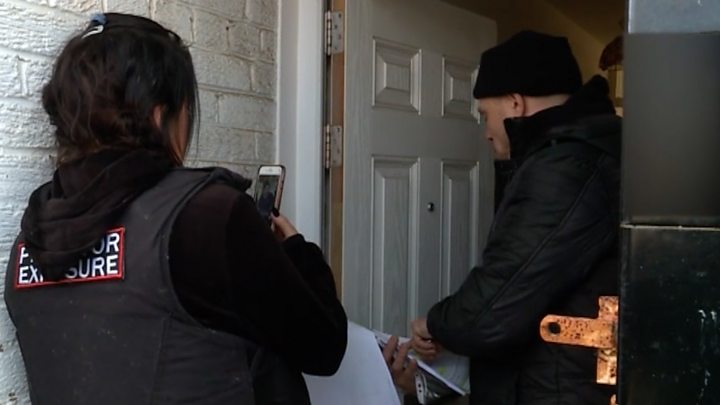 Prosecutors used evidence provided by so-called paedophile hunters in more than 250 cases against suspected abusers in 2018.
Last week, members of one group were cleared of assault charges relating to operations against two men.
Predator Exposure, based in Leeds, claimed to have exposed more than 30 offenders since 2016.
However, senior police officers said they had serious concerns over the activities of these vigilante groups.
An assistant chief constable with responsibilities for tackling online child abuse said paedophile hunting groups were usually acting in their own interests rather than those of the children, diverted police resources away from other offenders and often committed offences themselves.
Who are the paedophile hunters?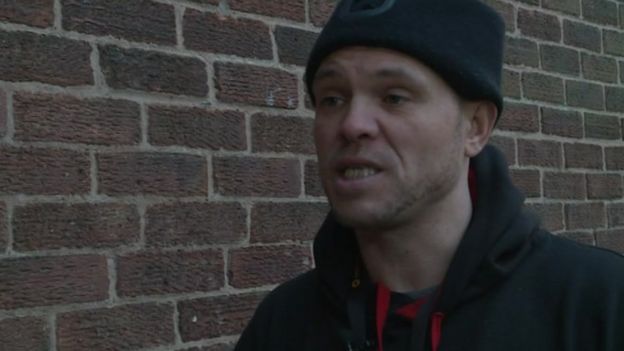 Phil Hoban, from Beeston in West Yorkshire, established the group Predator Exposure in 2016.
Members set up fake online profiles, supposedly belonging to teenagers, and wait for adults to contact them.
"We don't start a conversation with them – they come to us," Mr Hoban said.
Once contact has been made they would confront the suspect, usually filming the operation, before handing their evidence to the police.
The 43-year-old claimed the group had exposed more than 30 suspected offenders.
"It's the worst crime ever attacking a child, taking their innocence. Children live with that for the rest of their lives," he said.
"This is all about saving kids, letting people know who lives next door to them, so I think it's a big achievement the amount of convictions we've had."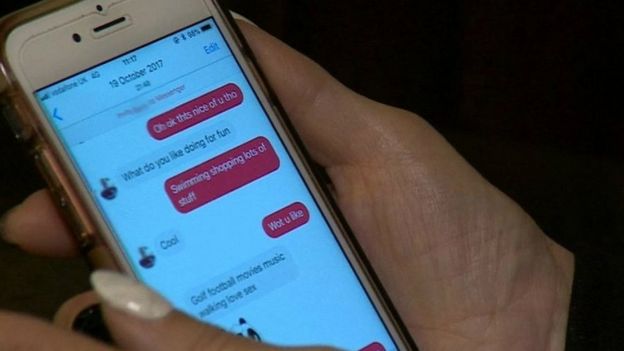 He said paedophile hunters have to carry out their activities because the police were not doing enough.
"All I can say is 'go out and do your job so we don't have to do it'," he said.
"If we can catch them why can't they catch them?
"I have much better things to do with my time but this is part of my life.
"I will carry on catching paedophiles. I will carry on to the day I die."
How many cases use paedophile hunters' evidence?
Prosecutions involving 'paedophile hunter' evidence
Police forces with the most cases using evidence from 'hunter' groups in 2018