Leonard Rossiter 'Performed A Sex Act As Three BBC Staff Tried To Rape Man, 18'
Three BBC staff tried to rape a TV extra as screen legend Leonard Rossiter performed a sex act nearby, it was claimed last night.
The late
Rising Damp
star has been drawn into the the Corporation's sex scandal amid claims he performed the act as the male 18-year-old extra was assaulted.
Rossiter, who died in 1984, was present for one of two sex attacks the then-teenager was subjected to,
The Sun exclusively revealed.
Scroll down for video of Rossiter in The Year Of The Sex Olympics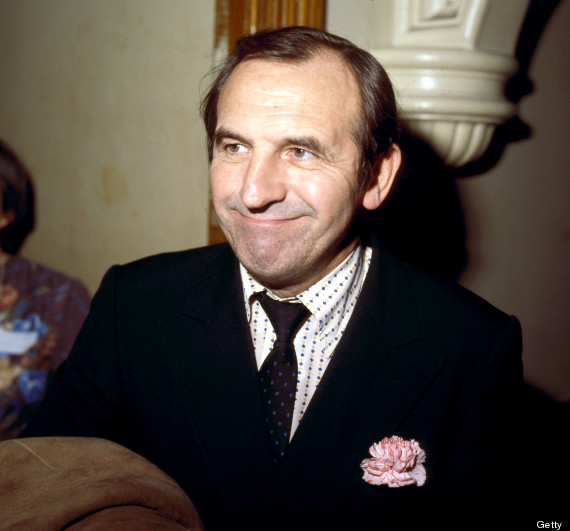 Leonard Rossiter made his name playing the characters Reginald Perrin and Rupert Rigsby
Rossiter was performing in the BBC play The Year Of The Sex Olympics when the attacks are said to have occurred in a rehearsal room at the TV Centre in 1968.
The alleged victim told the newspaper of Rossiter: "He obviously found it all a big turn-on. He was watching with glee.
"The staff who attacked me were animals and thought they could get away with anything. It left me devastated and caused great stress. I get so angry just thinking about it."
Describing the BBC as a "cesspit of depravity" he added he had made a full statement to the police.
A BBC spokesman told The Sun: 'The BBC cannot comment on individual cases. It will help the police in any way it can in the course of any investigation.'
It is the latest sex scandal to befall the BBC since allegations about the behaviour of Jimmy Savile came to light.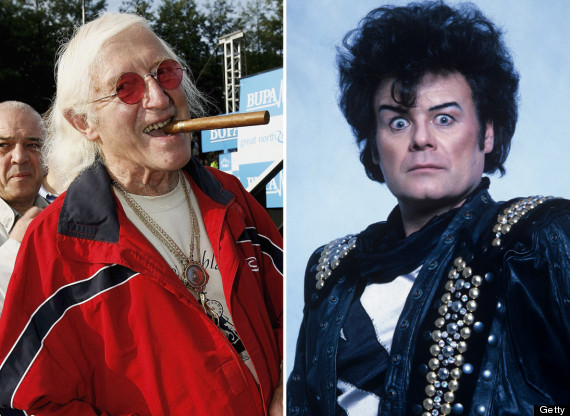 Firm friends: Sir Jimmy Savile and Gary Glitter
Freddie Starr, who was arrested on Thursday by police officers investigating the Savile abuse scandal, returned for further questioning on Friday.
Starr, from Warwickshire, was arrested on Thursday and bailed in the early hours of Friday morning.
He is being interviewed on suspicion of sexual offences and falls under the strand of the investigation classed as "Savile and others".