Aberdeen mum demands answers after son's body was found in padlocked flat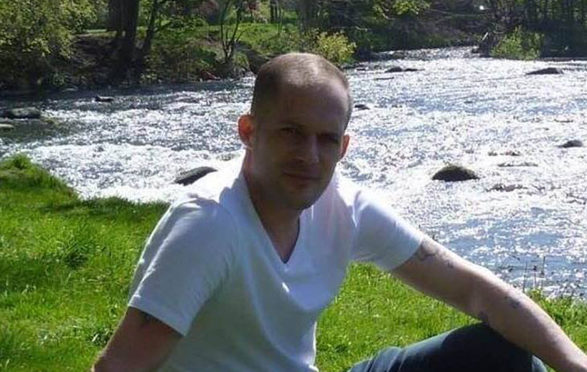 A mum whose son's body was found in a padlocked Aberdeen flat demanded answers yesterday.

The body of dad-of-one Michael Noel Stewart lay in the Torry flat for more than two months before being discovered.
A police investigation into the 32-year-old's death is continuing.
Michael's mum Jane Grant paid tribute to her "most-loving" son and described the news of his death as the "most horrible and gut-wrenching" of her life.
She also pledged to get to the bottom of why Michael's body was padlocked inside his flat in Balnagask Avenue.
Aberdeen City Council has said it is "supporting" police officers in their inquiries.
Michael's body was found by police after Jane requested a wellbeing check after not hearing from him for several weeks.
She said: "My other son had gotten in touch with me, asking if I had heard from Michael because he hadn't heard from him since January 7.
"When I read that, I felt my stomach drop."
After unsuccessfully trying to track him down via friends, Jane reported her son missing to the police last week.
The following day she was given the devastating news.
She said: "The police told me they found him in the flat. I never imagined it would be the worst case scenario."
It is still not known what caused Michael's death.
Jane was told a council worker padlocked his front door after somebody reported that the lock was missing.
Jane, who lives in Yorkshire, said: "I'm going to do whatever it takes to get to the bottom of this and get answers.
"I will not stop digging.
"The police have been so supportive and have followed through on everything I have asked of them."
Michael went to Northfield Academy and has a seven-year-old son, who lives in Aberdeen.
Jane said she and Michael shared a special bond and his loss would be felt by his entire family.
The 51-year-old said he "was taken from us far too soon".
She added: "Michael was a sensitive person and very much a mummy's boy.
"I know he was a man, but he was the most loving, caring and understanding person.
"As a boy, he went everywhere with his brother and would get up to trouble.
"They would come back in after playing in the mud. I used to call him 'my little 2p' because I found him stacking his coins one time and it just stuck – ever since then he was 'my little 2p'.
"He had so many plans. He wanted to travel and see the world. He would tell me he wanted to see all these places.
"We were making plans – he was excited to walk me up the aisle when I got married.
"He kept talking about how he was going to wear a kilt and saying 'I'm going to make you proud, mum'.
"I am heartbroken."
Detective Inspector Allen Shaw said: "Police received a concern call regarding a 32-year-old man who had not been seen for several months on Thursday, March 7.
"He was traced deceased on Friday, March 8, within a flat at Balnagask Avenue in Aberdeen. The death is being treated as unexplained, and inquiries are ongoing.
"There are no apparent suspicious circumstances and initial police inquiries indicate that he had been dead for some time.
"A report will be submitted to the procurator fiscal."
A spokesman for Aberdeen City Council said: "We have been notified of the death of a tenant and our thoughts are with the family and all those affected.
"Aberdeen City Council has supported police in their inquiries. It would not be appropriate to comment further."